125 N. MELDRUM STREET
FORT COLLINS, CO
LOCATED DOWNTOWN
---
Centrally located in Fort Collins on Mountain and Meldrum, this is the ideal place for graduate students, young families and professionals working in Old Town.  Located less than a mile from campus and 1 block from Old Town, Central Town Apartments provide a quiet environment for all.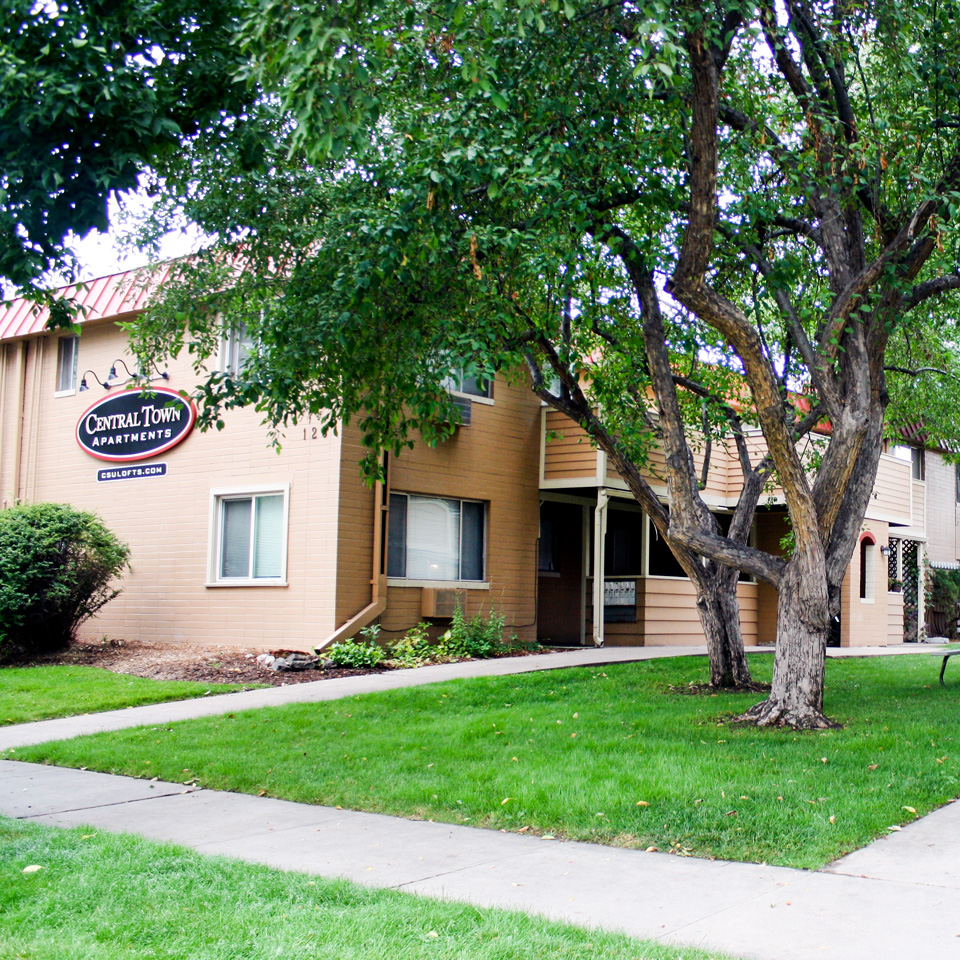 AVAILABLE LAYOUTS:
1 Bedroom     |     2 Bedroom
UTILITIES INCLUDED IN PRICE:
• Water
• Sewer
• Trash
APPLIANCES INCLUDED:
• Washer & Dryer • Refrigerator • Stove/Oven • Microwave • Dishwasher • Air Conditioning
EXTRAS:
• Individual Patios
• 1 Designated Parking Space
• Large Laundry Facility Onsite
PRICES:
Begin at $1165-$1325
Prices are based off of lease terms, unit & availability.
These units have a long waiting list; put in your request now!